We supply wholesale masks with both plain black and custom with custom logos and images.
Est. 2020
Wholesale Face Masks
These days, it seems as if companies are making masks out of almost every material imaginable. Cotton, polyester, and blends are common choices to consider. Here, we'll discuss these fabric types and list their pros and cons so you can make an informed decision when purchasing masks for your employees and customers.
All-Cotton Fabrics
A popular and common fabric in the apparel business, cotton is a natural, fluffy fiber obtained from the seed pods of cotton plants. The fibers are spun into thread or yarn and woven into the breathable, soft fabric we all know and love. Most T-shirts are made partially or completely of cotton, and it's also being used to make many of the reusable face masks we're seeing these days.
Polyester
This synthetic fabric is durable and resilient. Its low absorbency or "moisture wicking" properties allow it to dry more quickly than some other types of fabric. All-polyester fabrics keep their shape, so there's no stretching or shrinking like you'd find with cotton.
Polyester fabrics are popular among athletes and outdoor enthusiasts for the above reasons. They're resistant to odors, and they are somewhat stain resistant as well. These properties make polyester textiles a great choice for the making of face masks.
Poly-Cotton Blends
As you may have guessed by the name, a poly-cotton blend is a fabric that's made of polyester and cotton. There are three blend categories:
50/50, also referred to as cotton/poly. This blend is equal parts polyester and cotton.
CVC or chief value cotton is mostly cotton with a little polyester blended in.
A tri-blend is a combination of rayon, cotton, and polyester.
Poly-cotton blends are popular among mask manufacturers, and that's what we're using in our Invisible Defender face masks. Whether you need a few masks or a few hundred, we can help you get the best price. Call today for a personalized quote.
Why Blends are Better for Face Masks
When choosing masks for sale or for use by your employees, it's best to choose a poly-cotton blend over 100% cotton. While these blends are typically more expensive, they're also more comfortable and durable. Here are a few reasons to choose masks made of poly-cotton blends.
They won't fade. While cotton is certainly an attractive fabric, it's more likely to fade than a blend is. Polyester's synthetic fibers help these blends hold their color longer, which is a useful property in a mask that's washed frequently.
They're durable. If you want your masks to last, poly-cotton blends are valued for their durability. They won't lose their shape or shrink, which means they'll retain their like-new appearance.
These masks are easy to care for. Not only do our Invisible Defender masks come out of the dryer ready to use, but they're also easier to care for than some of the other options on the market. Simply wash them in warm water and dry on medium heat. That's all there is to it!
Conclusion
While 100% cotton is preferred in some cases, we felt that a poly-cotton blend was a better choice for our masks. Blends hold numerous advantages over cotton. By considering these benefits, as well as the factors listed above, you'll find it easier to choose the right masks for your customers, clients, and team members.
Why Choose Custom Mask Brothers?
Customize Your Mask For Any Organization or For Any Occasion.

Retail Quality and Consistant Masks Ensure Style and Breathability.
We Also Offer Our Top Quality Masks Without Designs at Whole Sale Prices and Quantity.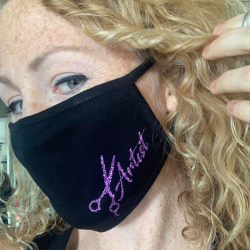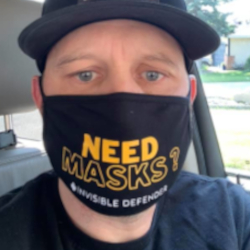 HIGH QUALITY, CUSTOMIZED MASKS
1641 GRANVILLE AVE #4
LOS ANGELES CA 90025
(213) 799-2499