We provide high quality masks with custom prints, designs, and logos. Whether you need prints for your company logo, matching designs for weddings, schools, we are happy to get you the custom look you need.
Est. 2020
Custom Masks and Wholesale Masks in Los Angeles
Custom Mask Brothers is the first providers of custom masks serving the Los Angeles area. We began our journey providing high quality masks for retail locations, and quickly realized that many of our customers were requesting custom designs. We strive to provide quick delivery times, fair prices, and the customizations that you need.
Thus began out mission to provide the highest quality custom masks for all of our clientele. Whether we got requests from businesses to maintain a uniform branded look, schools to provide matching designs for their staff and student body, or for couples on their special day, we go out of our way to deliver the exact specifications you need.
We provide top of the line quality products. For example our primary supplier of masks is Invisible Defender, which is a 2 ply mask, comprised of a 60% cotton and 40% polyester blend. This allows us to provide comfort and breathability, while also providing a better level of protection.
The Invisible Defender masks were also manufactured with the consultation of a fashion industry guru, who assisted us maintain a rigorous retail quality consistency with our mask production. We can also provide the Invisible Defender masks at wholesale pricing, so just give us a call and we can provide you a quote.
Why Choose Custom Mask Brothers?
Customize Your Mask For Any Organization or For Any Occasion.

Retail Quality and Consistant Masks Ensure Style and Breathability.
We Also Offer Our Top Quality Masks Without Designs at Whole Sale Prices and Quantity.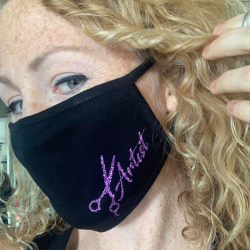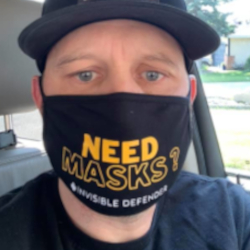 HIGH QUALITY, CUSTOMIZED MASKS
1641 GRANVILLE AVE #4
LOS ANGELES CA 90025
(213) 799-2499